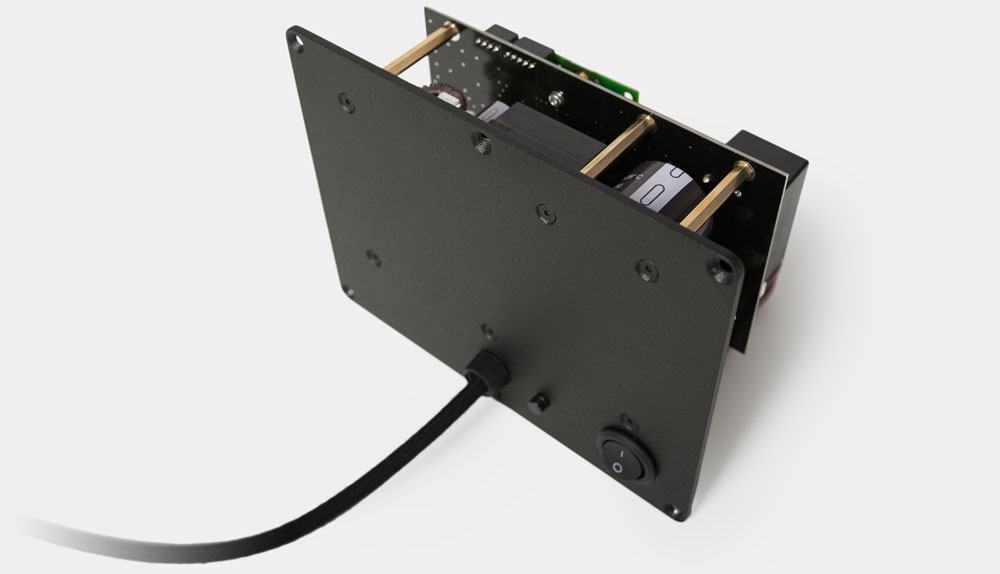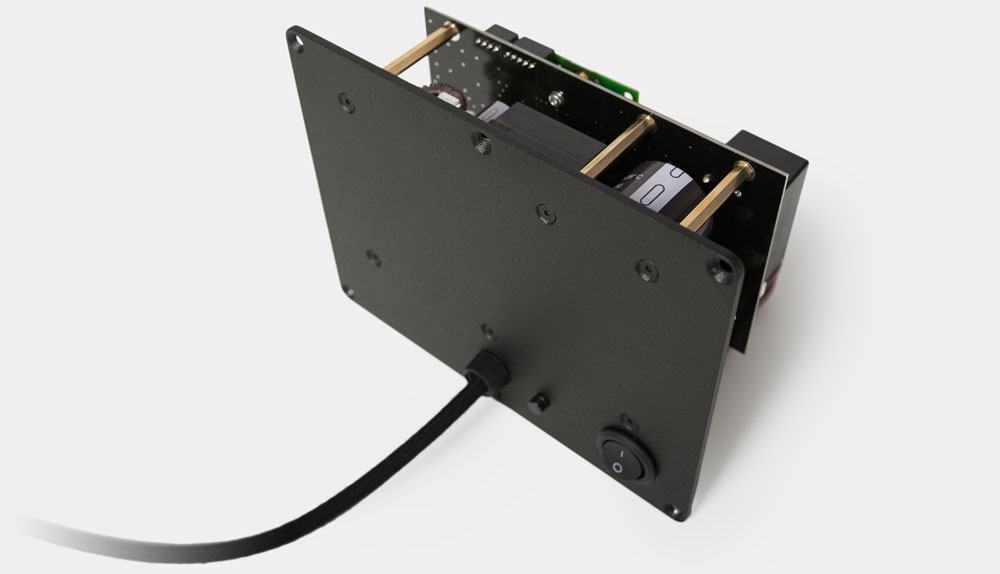 High-End Audio made Simple and Better

To get the most out of your Davone speakers, you no longer need to search for individual components like an amplifer, DAC or speaker cables. Not only have we selected the most optimal components and combined this into a compact wireless amplifier module. By moving the cross-over in front of the amplifiers and DAC, specific improvements in sound quality are made that can not be obtained with analog loudspeakers.

Normally an analog cross-over is between the amplifer and the woofer and tweeter in a loudspeaker. With the Davone module the cross-over is moved in front of the amplifier and handled by the powerful DSP. This seamingly small change has a big impact on the sound quality because, a) the cross-over in the digital domain enables for example complete phase correction, impossible to do in analog cross-overs. b) each driver has it's own seperate amplifier, completely separating a high power bass load from the tweeter. c) the signal quality is no longer reduced by cross-over components between the amplifer and the drivers. Combined with the lossless WISA wireless technology and ICEpower class-D amplifiers, the improvements in imaging, dynamics and reproduction of details are clearly audible.

So are you looking for a simple, yet High-End quality audio system? Look no further. The Davone module, a WISA USB transmitter and a WISA enabled TV like the LG Oled or Nanocell or a Mac computer get's our full recommendation.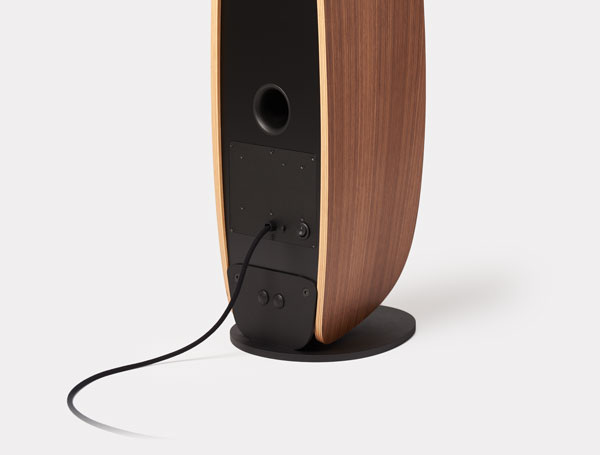 Digital Sound Processing

The powerful DSP enables independent corrections of amplitude and phase, impossible in analog speakers. Aided by the ASRC and low jitter clock, the data is processed at least at 96kHz/24 bits throughout, finally to be converted to analog by the ultra low distortion DAC with balanced outputs.



Uncompressed wireless audio

WiSA supports from 2 to eight channels of uncompressed 24-bit audio with up to 96 kHz sample rate combined with inaudible low latency. And it does so through establishing its own local network among an uncrowded 5GHz band which ensures no dropouts and a range of up to 25m. And setting it up is easy. Plug in the power, scan for Wisa speakers, select and play.



Class-D amplifier

ICEpower, a former Bang & Olufsen division, combines an Energy Star compliant power supply with high quality sound and reliability. It is designed for very high continuous output power, enabling ultimate control and explosive dynamics.



In-House electronic design

Digital electronics is the future for loudspeakers, and that is why we have invested the time to develop the wireless amplifier module in house. By being in design control from wireless receiver to loudspeaker, Davone is able to develop, select and adjust the individual components into finely tuned High-End audio systems.



A cost effective solution

With the TV, PC or mobile taking care of all operations and connections, the Davone wireless amplifier module can be build into the loudspeaker and reduced to the very basics of sound reproduction. It is therefore more cost effective than using seperate components of the same quality.



A Wireless Standard

Wisa is the growing standard in wireless audio transmission, with support from more than 60 manufacturers including LG, Toshiba, Klipsch, and Bang & Olufsen. In other words, Wisa enables wireless connections between audio products from different brands.